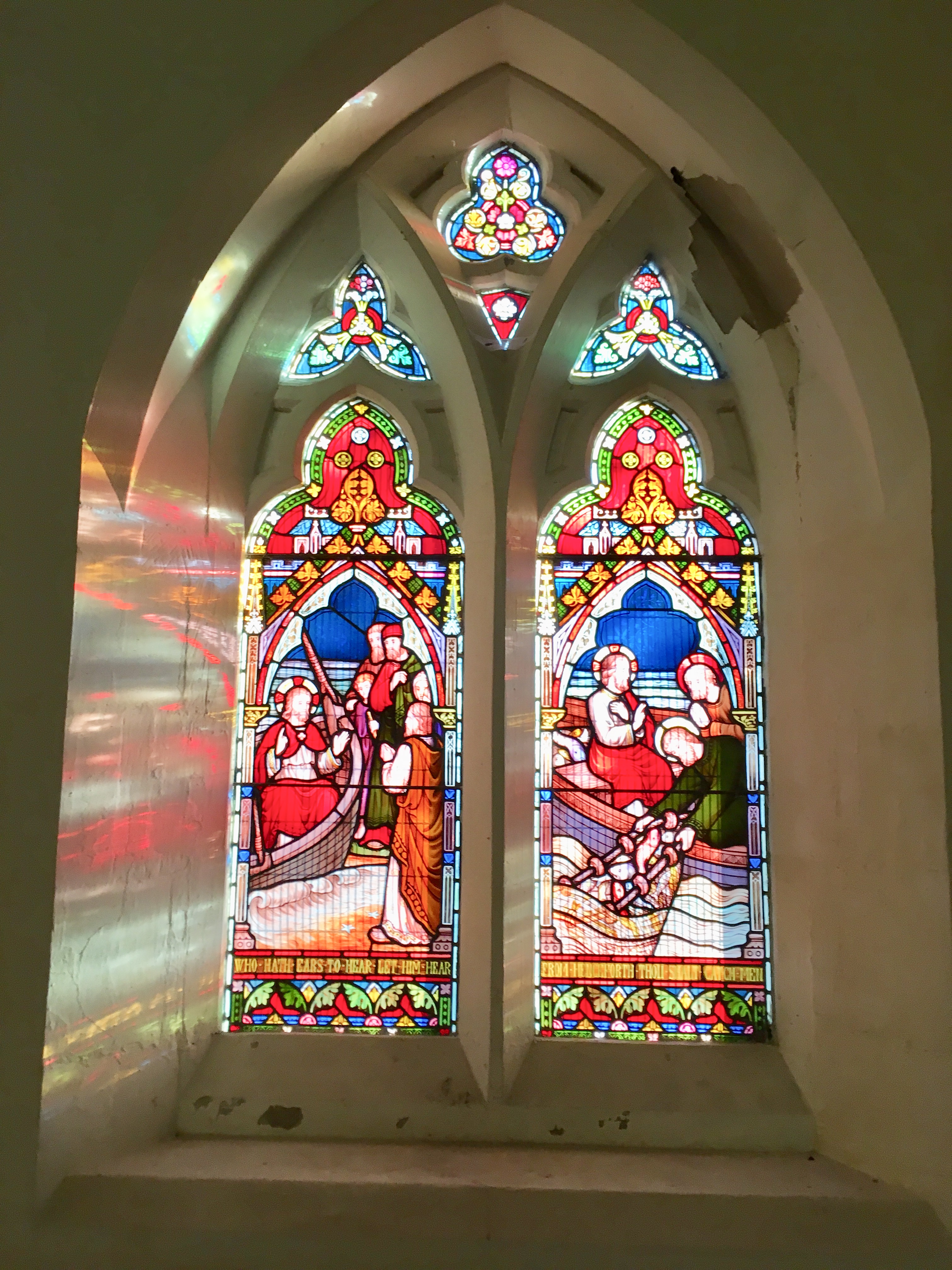 For a brief history and description of the church, click here.https://claxby.parish.lincolnshire.gov.uk/parish-information/brief-history-st-marys-church/1

We took advantage of the first lockdown to have some building work done in the church. This work, which involved re-plastering of part of the west wall to replace crumbling lime mortar and cleaning the upper windows, has now been finished.

Building work does make a mess so several parishioners spent time beforew Christmas giving the church a good clean and clearing away several months' accumulations of creepy crawlies. The vestry is quite cosy now with a newish fitted carpet.

The funeral of the Rev'd David Smith, who was vicar in here in the early 1970's, took place on Tuesday 1st December. He is buried next to his parents in the churchyard.
Church and ministry news
Services in Church
All physical church services have been cancelled by the UK Government through the latest Coronavirus legislation for England Christmas Eve

For latest news see website. www.walesbychurches.org
Private Prayer
All Saints, Tealby is now open for quiet private prayer: 10.00 'till 11am each Thursday.
St Mary's Thoresway will be open for private prayer 2 till 4 pm on a 4th Sunday in the month .
NB: Unless stated, All other churches remain closed at this time.
.
Contact details : Fr Chris : 01673 838380 or chris.hewitt@lincoln.anglican.org
Revd Elaine : 01673 828142 or elaine.turner958@gmail.com